Hi,
First, thanks for this awesome toy.
Second, I'm trying to create a working desktop based on an old PC hacker game called Blue Sky. I ripped the background from the game, which creates the effect of separate windows. I put a few geektools over the background to recreate the look of the game somewhat. Currently I've got two terminal sessions running, as you can see from the screenshot. I used a plist-mod on Terminal.app to hide the system Menu Bar when it is the active application.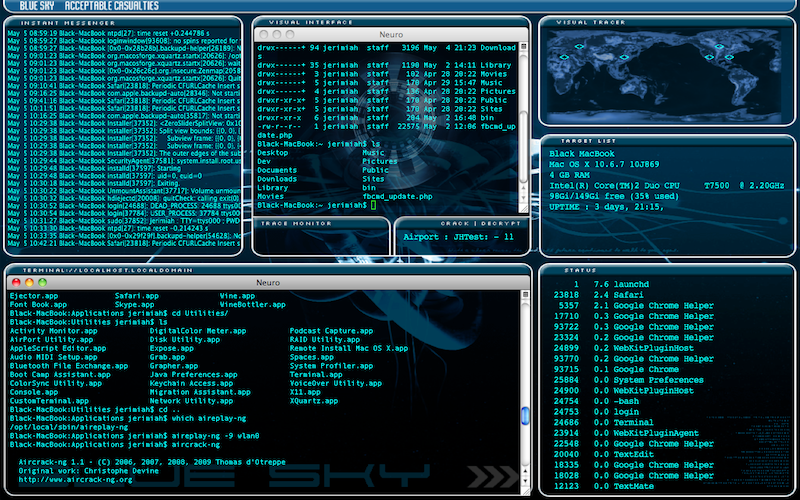 The problem is that even though I can make the shell windows transparent, I can't hide the scrollbar or window titlebar. I'm wondering if it's possible to add a live-shell module to GeekTool that would put a functional shell session directly on the desktop. One way to do this might be to make the stdout a separate pane from the input line of the shell, which might have to actually be a real app running in the foreground to accept input. This would prohibit scrolling back to see the shell history, but that would be the trade off.
Anyway, any ideas? Does this seem interesting to anyone besides me?
-Neuro